Regular price
Sale price
$19.99
Unit price
per
Sale
Sold out
WHAT IS
 

THERMOGENIC THERAPY?

Thermogenic therapy found in the 1970s with Michael Roy Davis, PhD, who studied the different effects that positive and negative charges have on human biology. In the study he state that thermogenic therapy is mainly motivate by the titanium ION. Davis claimed that Titanium ION energy could kill malignant cells, relieve arthritis pain, and improve blood circulation.

This therapy is help to realign the energy channels that are interrupting the natural flow of the body and help it heal itself. Titanium ION are help to relieve specific ailments such as anxiety, depression and insomnia, or more physical ailments such as digestive problems.
HOW DO VIKANDA THERMOGENIC MOISSANITE SPINNER RING WORKS?
In 2000, the founder of VIKANDA Saeki Izanagi has thought about incorporating the TitaniumION therapy into a sports gear to improve the convenience and accessibility of the said therapy. He investigated a number of method and finally create a new technology technology that had not existed before: Alternating the north-south polarity orientation of the Titanium ION.
VIKANDA Thermogenic Moissanite Spinner Ring is used a new-technology Japanese medical device. This ring is entirely magnetized by 55mT at 10-mm pitches in the Alternating North-South Polarity Orientation. This allows TitaniumION force from the whole neck loop to spread the effects across a wide surface, leading to improve blood circulation, improve metabolism,  and enhance masculine energy.

WHAT MAKES VIKANDA THERMOGENIC MOISSANITE SPINNER RING
YOUR GREAT CHOICE?
Typical magnetic products either use magnets with minimal magnetic field penetration or cause like poles to repel, creating a dead zone between the magnets. VIKANDA Thermogenic Moissanite Spinner Ring uses an Alternating North-South Polarity Orientation to maximize the magnetic field flow also release the electromagnetic charge to offer for remove blockages around the body and restore a natural flow of energy. 
Powerful

 

TitaniumION Therapy 


10X Faster release

 

Moissanite Elements

 

by wire braiding design


Effective Body Detoxification
Reduce 60% of excess Lymph Fluid

 

in 3 Months


Unclog Bloodstream and Lymph Nodes


Comfortable during sports

Natural solution for lymphatic drainage and weight loss
Share
View full details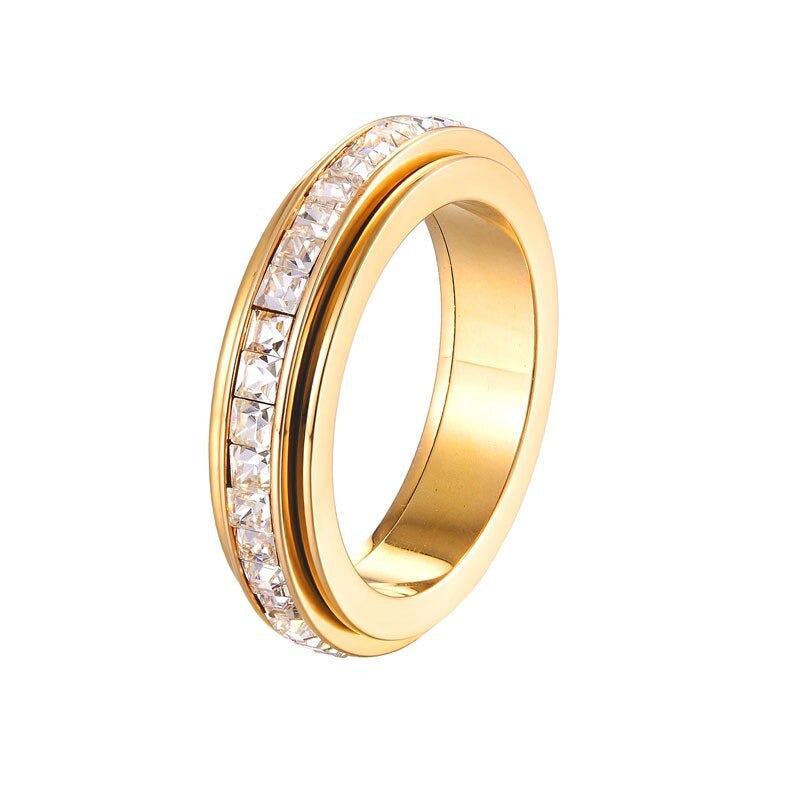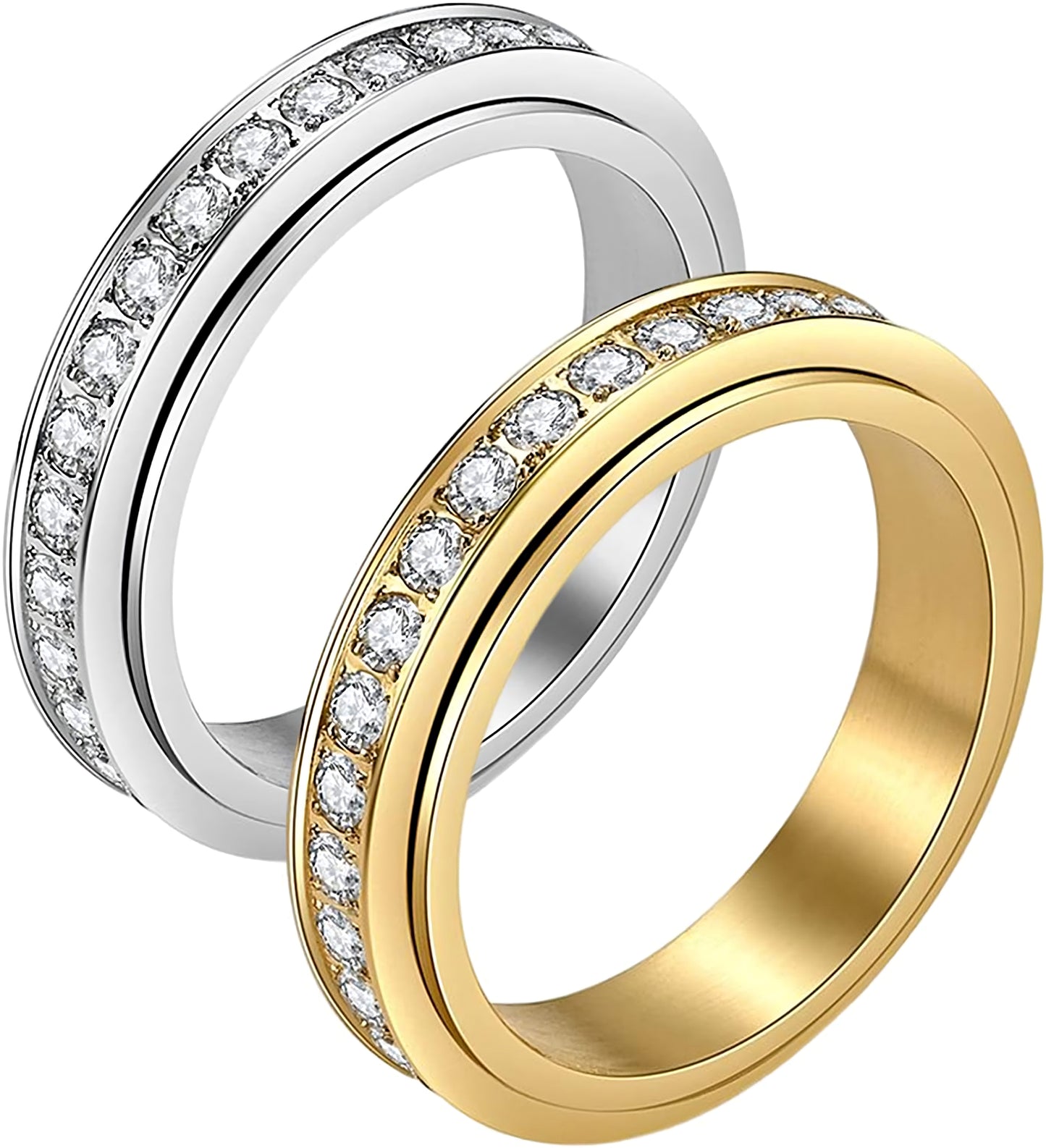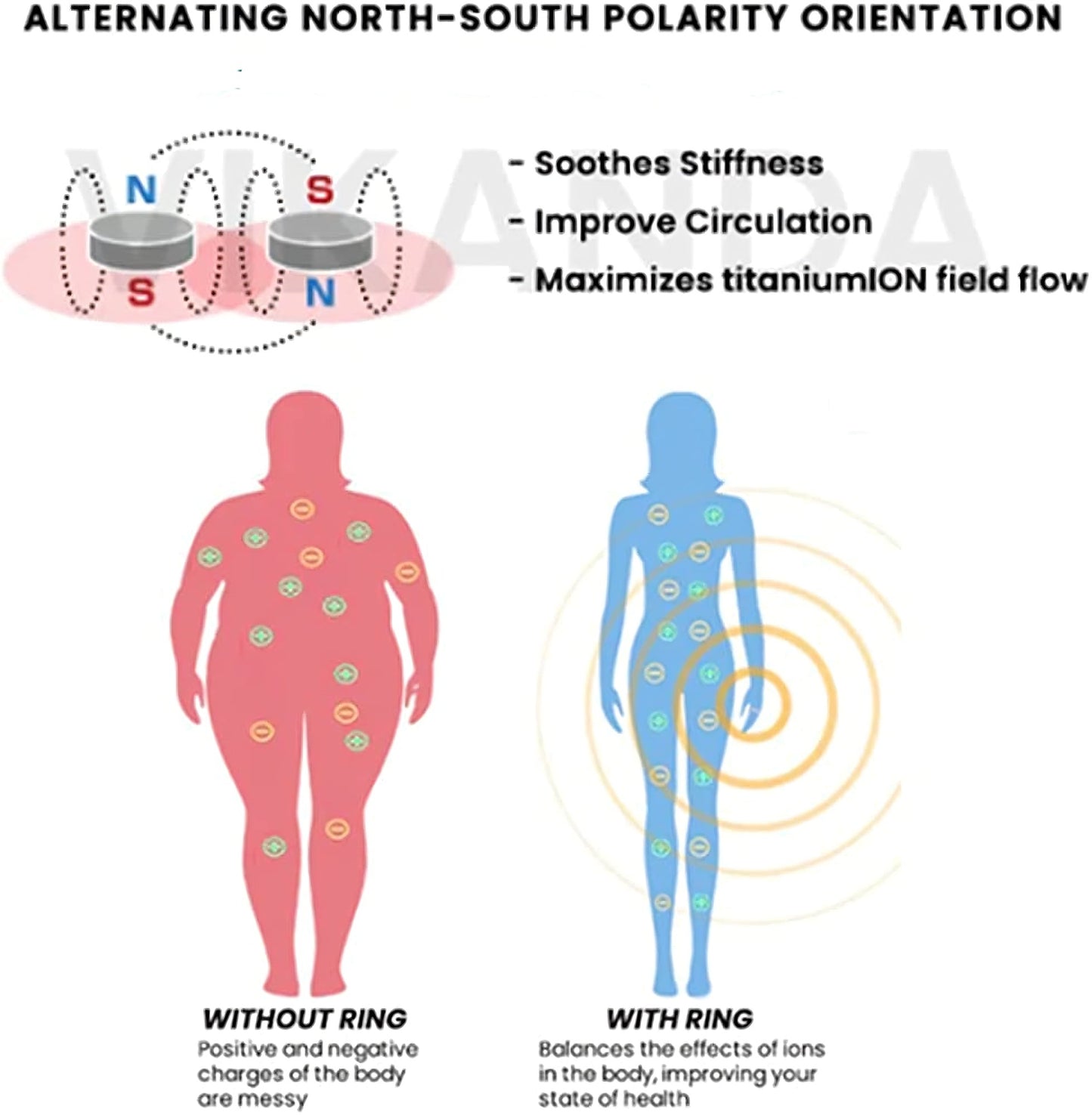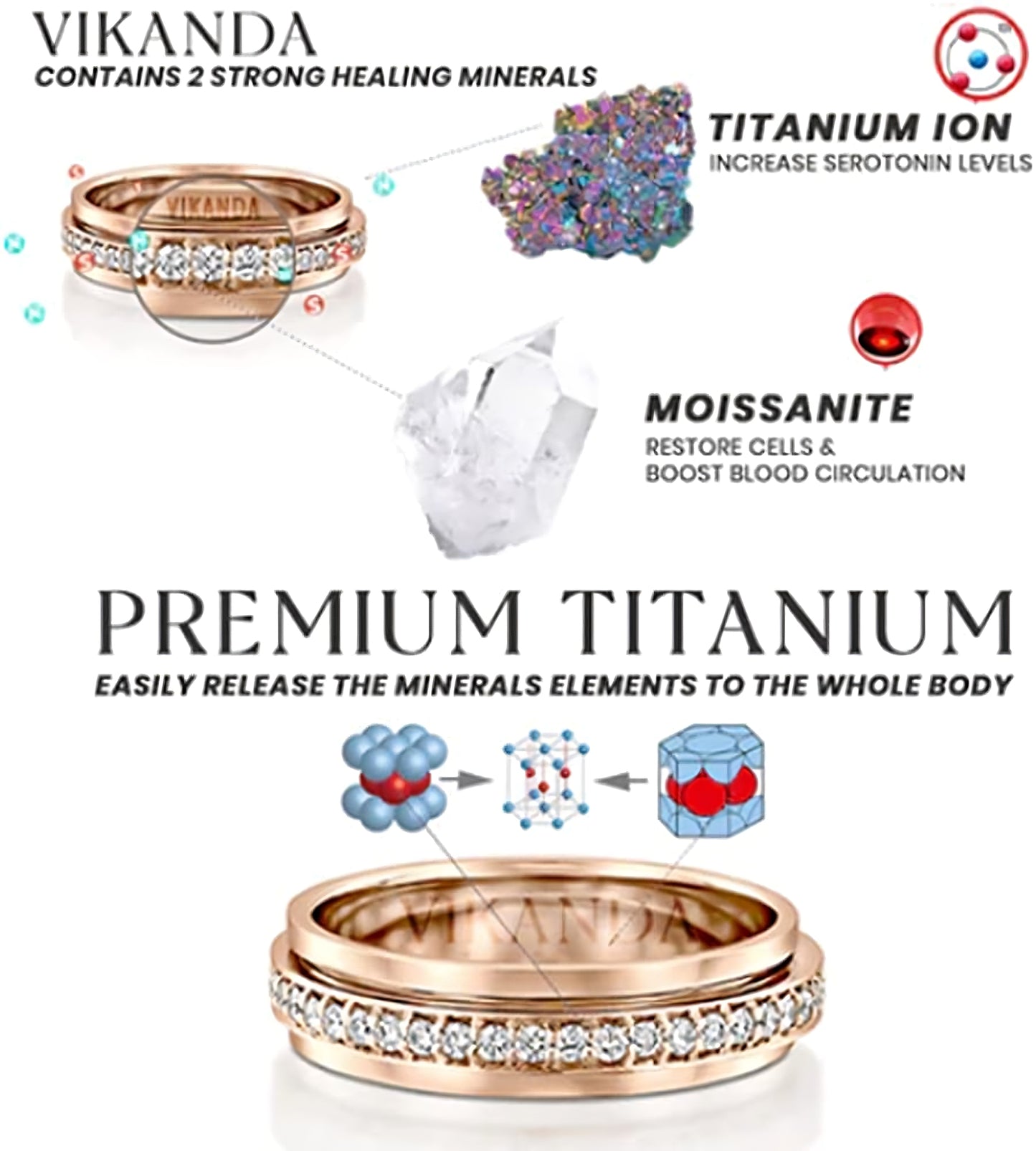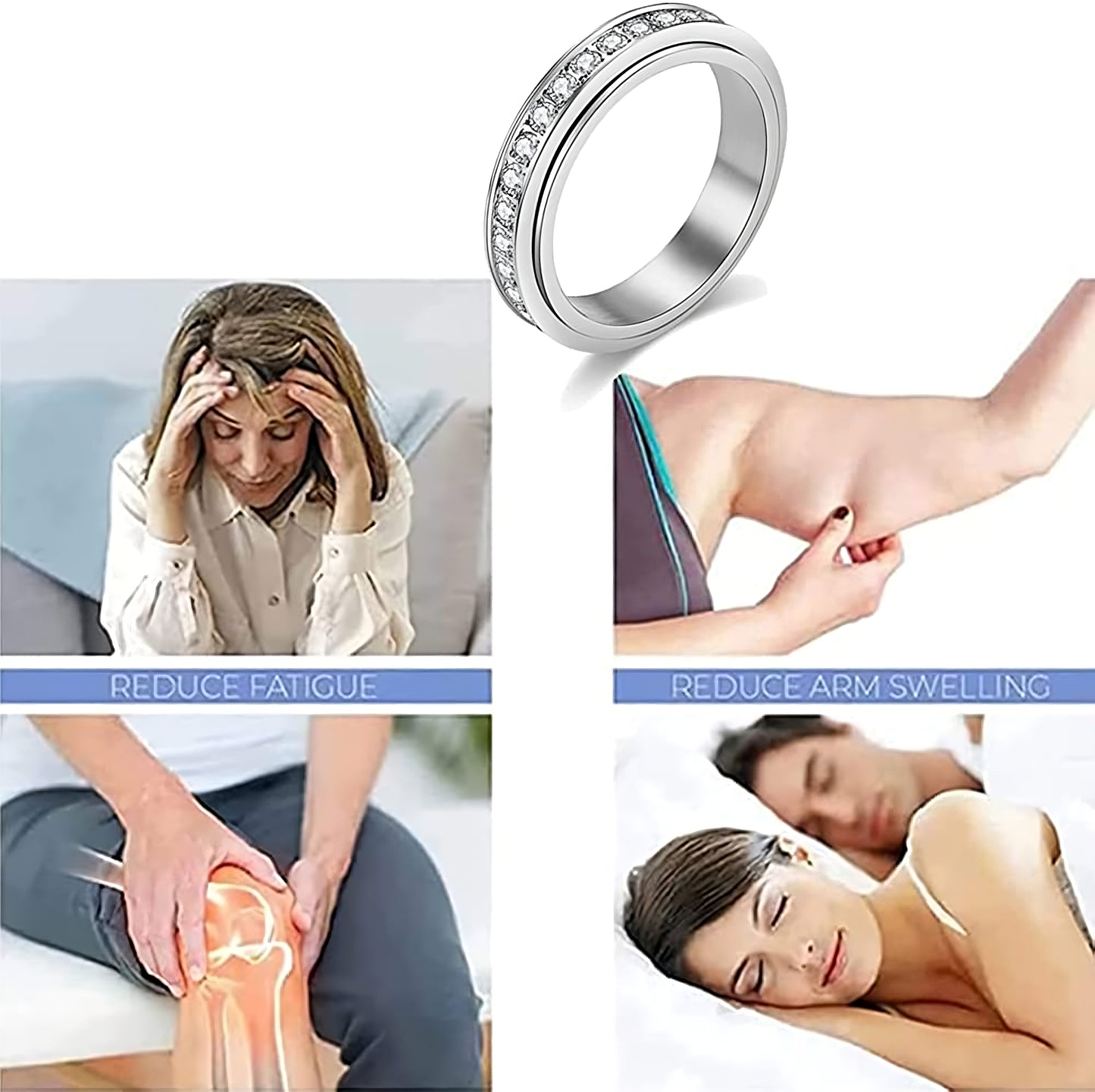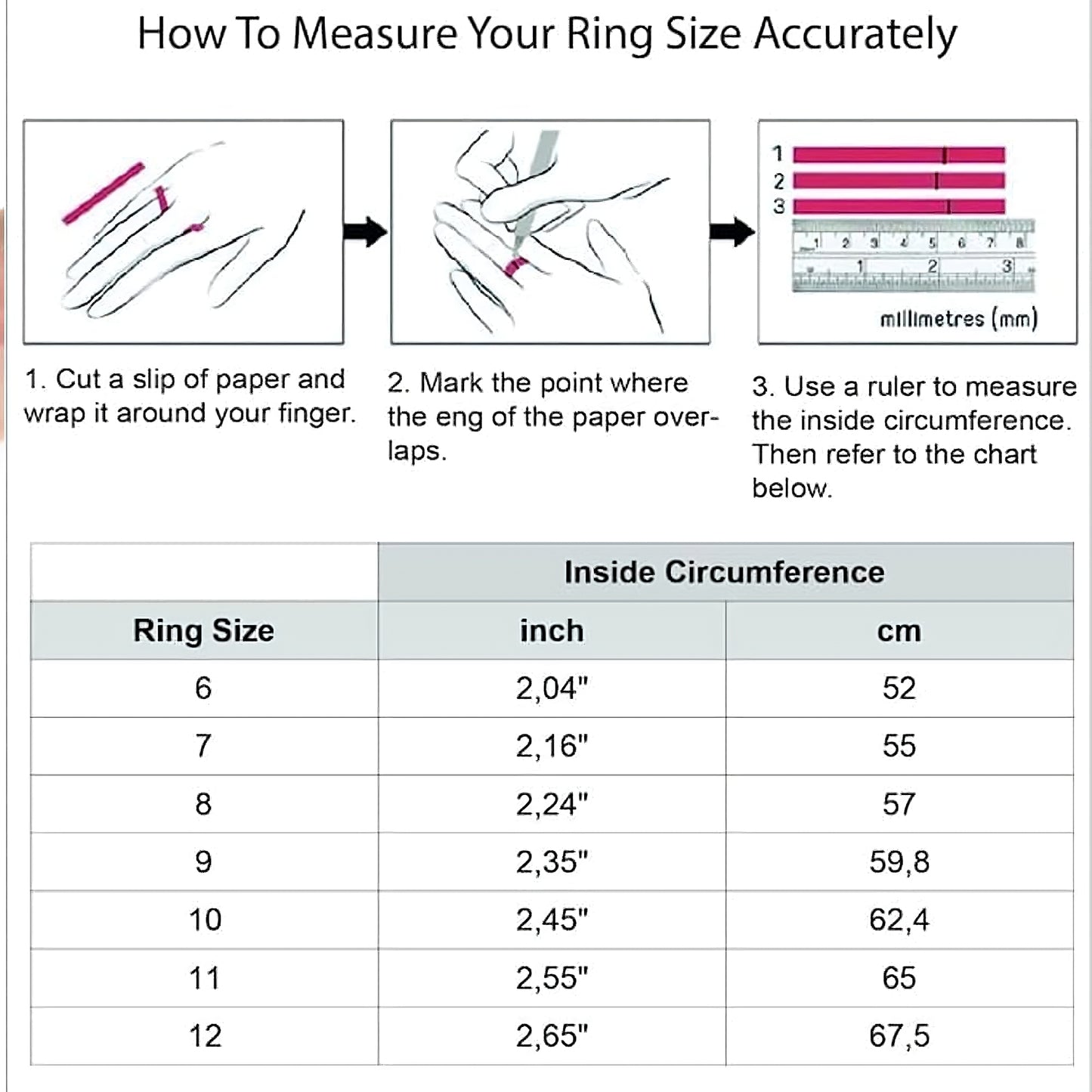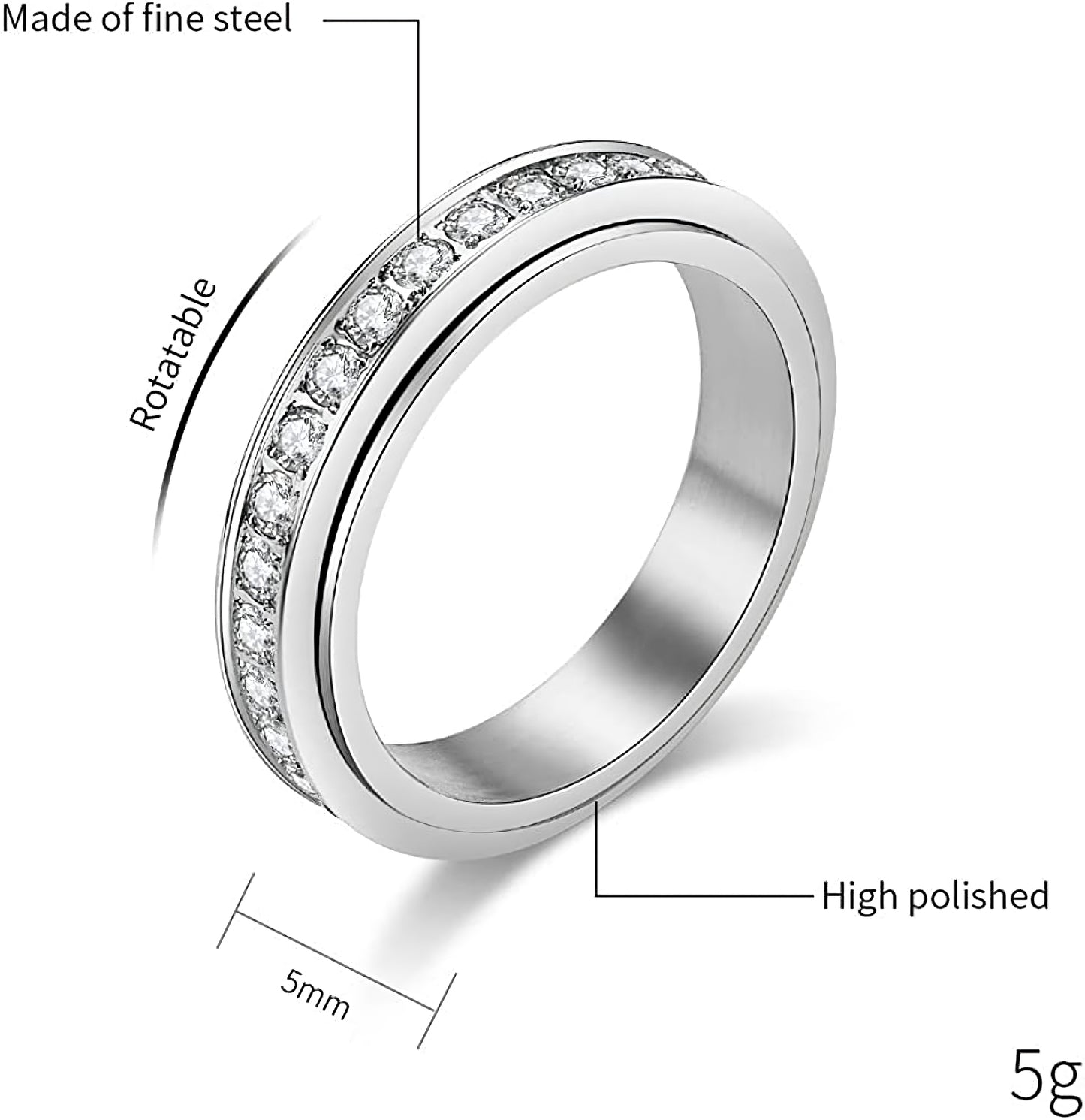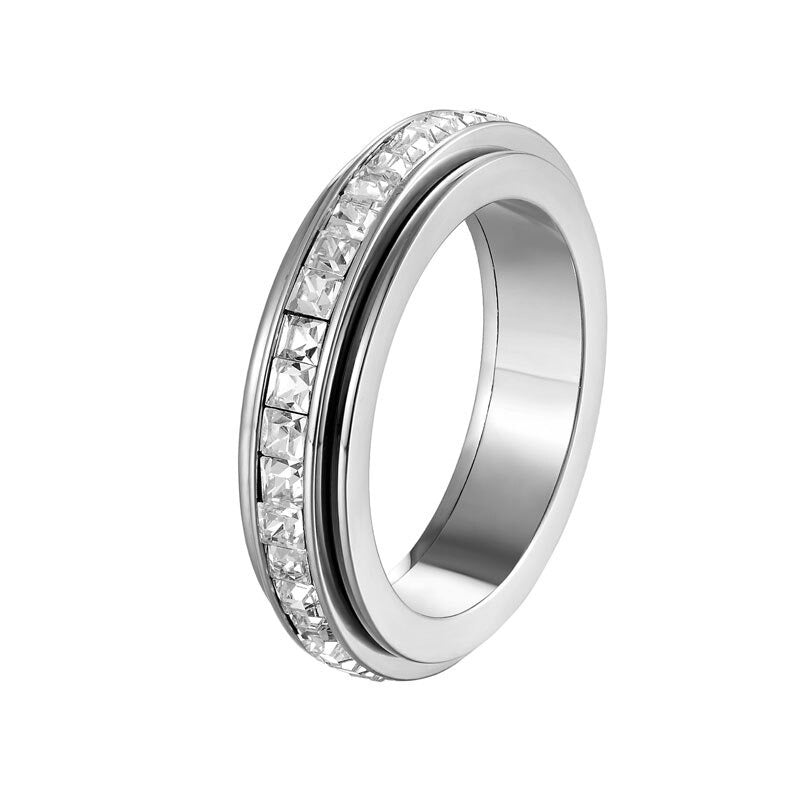 100% Happiness

30 Days Returns

100% Free Shipping
Simply place your order. Let us handle the rest.
You're in Good Hands

We aim to be transparent in our business and our goal is to make you smile. As much as possible. All the time.

Everything we do at Housepers imbibes this philosophy.

Whenever you have questions about your order, simply email us: info@housepers.com and we promise to type our reply with a smile.
Shipping Info

Don't you hate it when you reach the final page of checkout and suddenly they ask "Shipping Fees"? There's no minimums on Housepers - free shipping on all products.

Processing Time: 2-3 business days

Shipping Time: 8-15 business days

We know its a bit long - but the holiday season is super busy and you might have heard on the news that supply chain issues are happening worldwide. Rest assured, we will deliver your item ASAP.
Returns & Refunds

We offer a 30 day return policy. Not kidding. We're serious about this whole "smiles" thing. If what you buy from us doesn't bring a smile on your face, then a refund surely will ;)