Regular price
$89.99
Sale price
$69.99
Unit price
per
Sale
Sold out
Strong and Durable
You cannot keep the dustbin always open because of the smell but opening the dustbin cover with your hands full of trash is challenging and often irritating.
You either have to put the trash down, which can be spilled, or have to use your feet to open it, which is inefficient.
So instead of all these ineffective ways, get this Smart Sensor Trash Can that enables you to throw garbage without touching it. Just glide your hand over the lid, and it will open up to let you throw trash in it.
A trash can combined with motion sensor technology makes it possible to open and close trash cans easily and practically.
This trash can is made of high quality ABS plastic material to ensure a durable and long lasting product. It is suitable to be placed in the living room, bedroom, kitchen and toilet.
Features:
Widely Applicable:- The touch-free trash cans are used in almost any place, such as a bathroom, home, office, kitchen, bedroom, etc.
Enclosed Design:- The deodorant automatic lid trash cans have a sealed design to lock the peculiar smell.It is a next-gen digital trash bin that offers hassle-free garbage collection.
Infrared Sensor:- Infrared fields sense the areas above and in front of the can so it opens automatically with just the wave of your hand.The Smart Garbage Bin features hands-free motion sensor lid which automatically opens when it detects people who get near the bin to throw out their trash.
Manual Mode:- The office trash can with lid is designed with a manual lid opening slot, which can also be opened manually when there is no electricity.
Removable Ring:- Removable ring liner holds the trash bag sturdy in place and prevents the bag from overhanging for a neat and clean appearance.
What you'll get:
Intelligent opening & closing:

 The trash can sense movement within 40cm and opens up. It closes after 5 seconds automatically.
LED Light:

 You won't be frightened to approach the dustbin at night. It has a built-in LED light that lights up when it is opened at night.
Built-in bag box:

 This intelligent sensor waste bin has an internal fixation bracket that is used to install trash bags. These will keep the bin's surface clean and collect trash in the bag.
Wide application:

 It is ideal for placing in your room, kitchen, living room, and bathroom. It's working won't be affected when placed in a humid environment like that of a bathroom.
One press normal open:

 To keep the trash lid open for long, push the open-close button of the trash can and keep it open as long as you want. Tap the button again to close the lid.
 Specification:
25cm range distance
Infrared detection open mode
31x 19.7x 17.5x
Share
View full details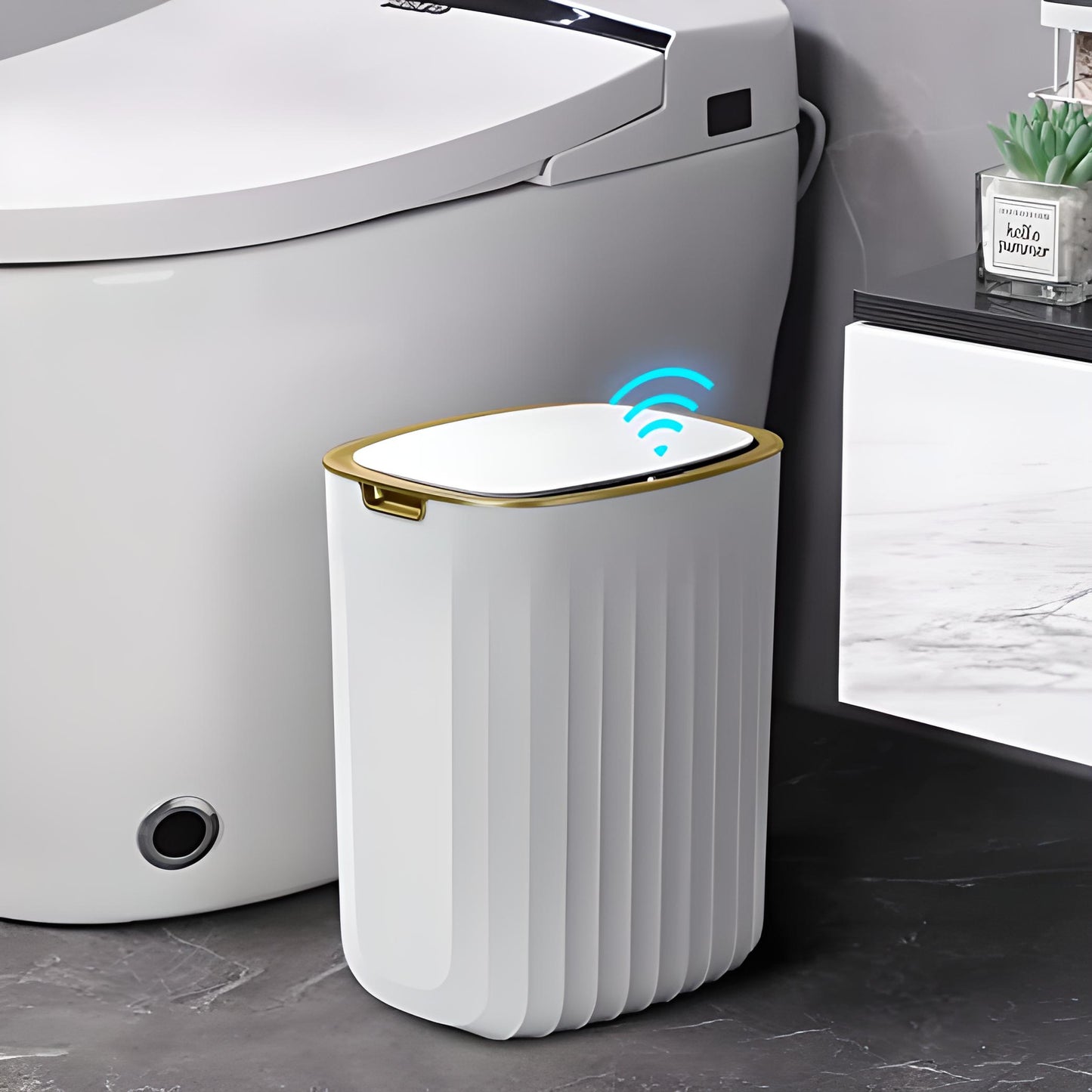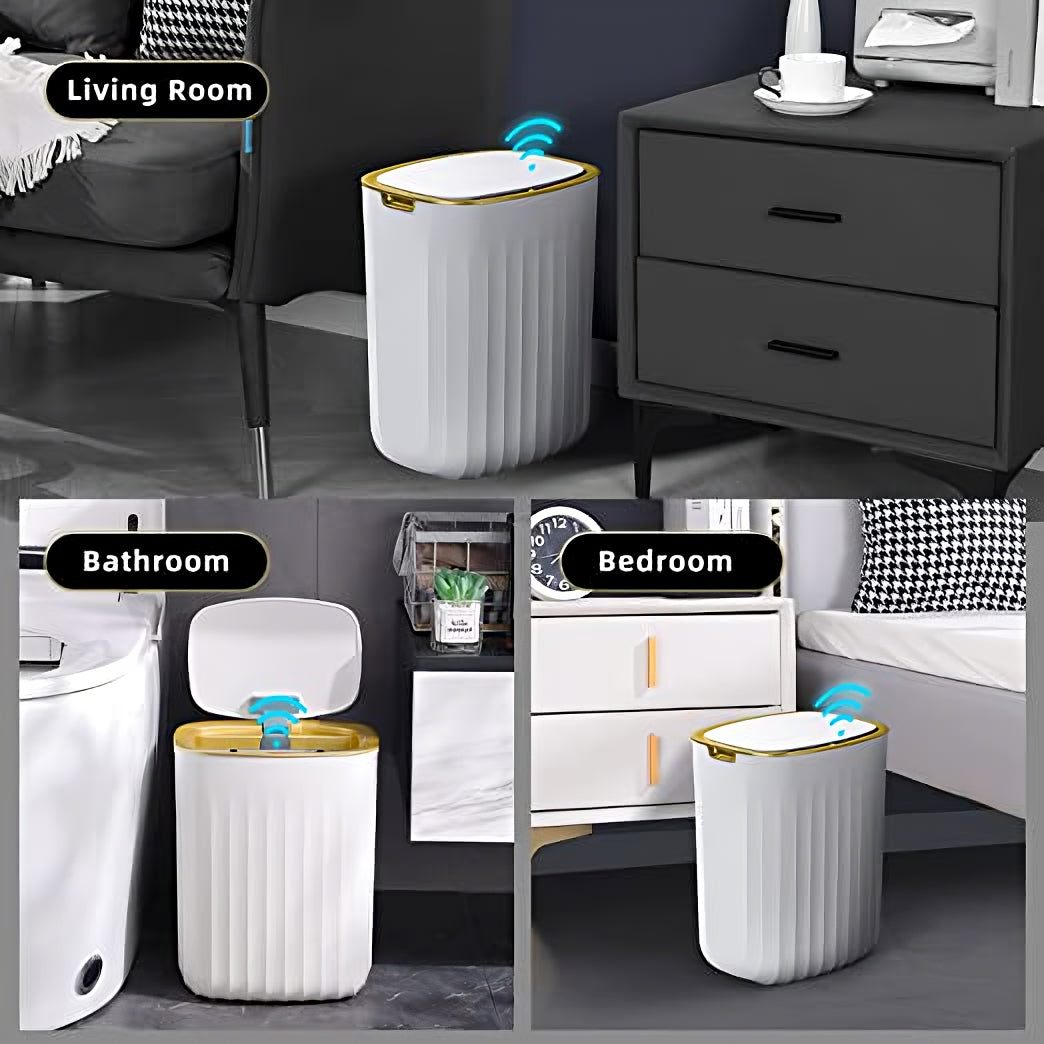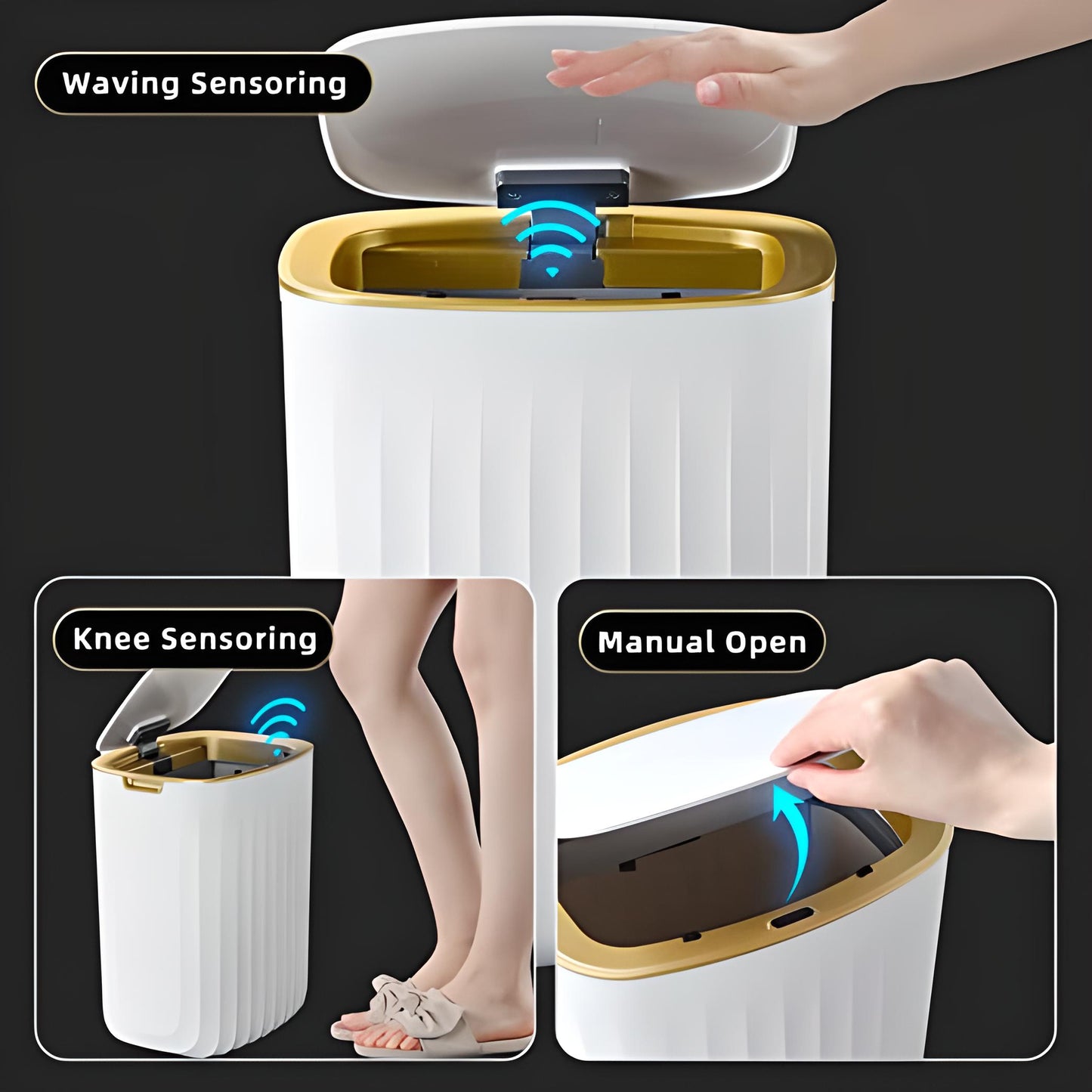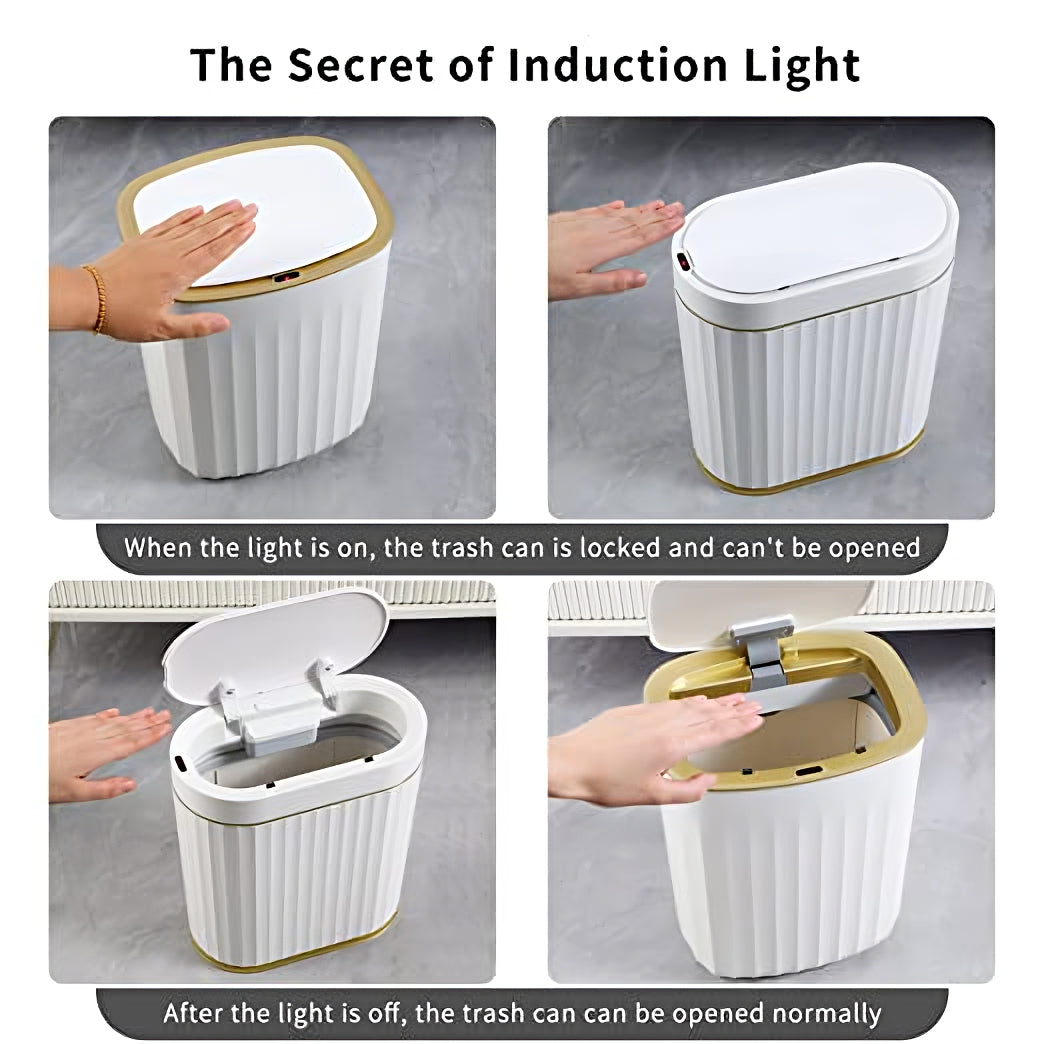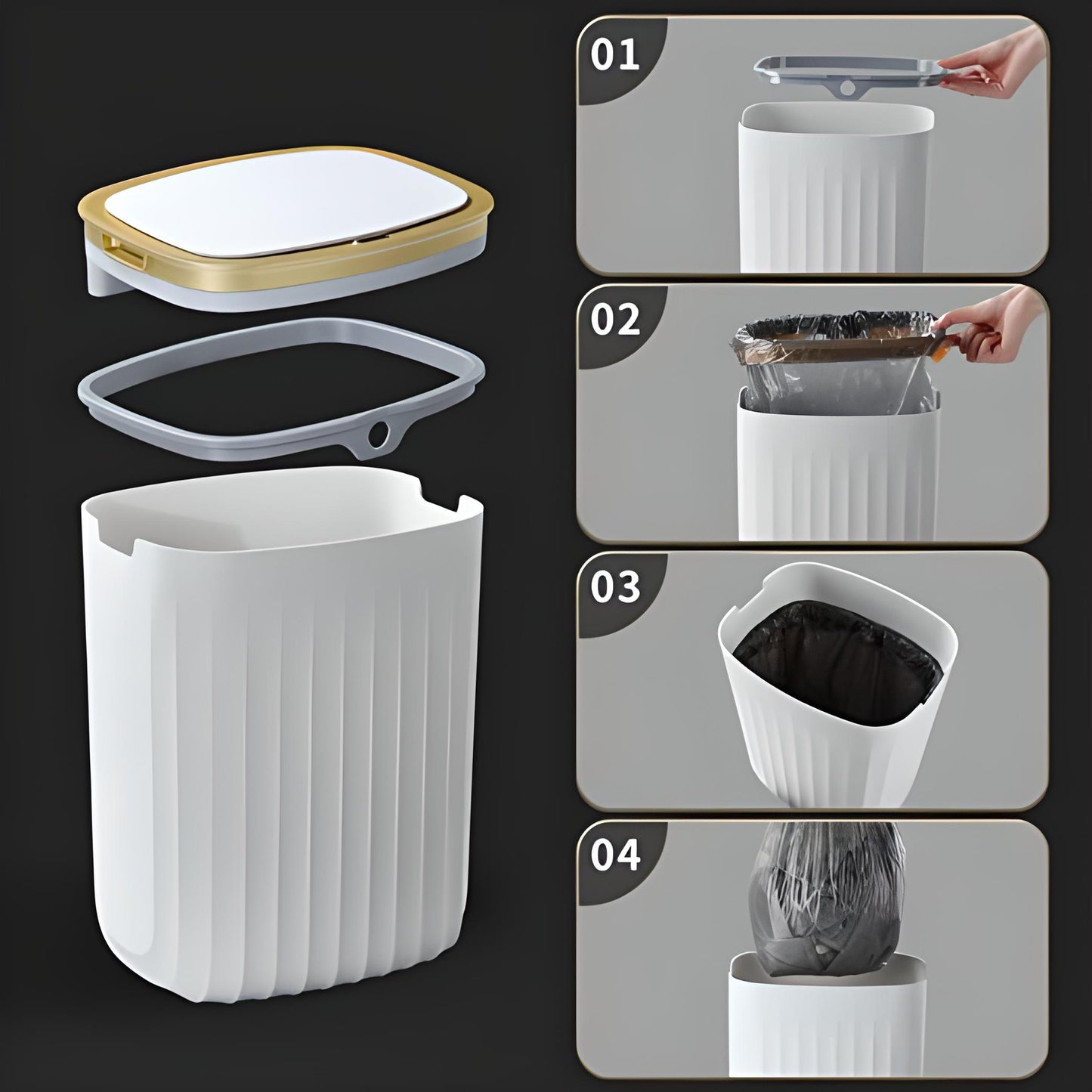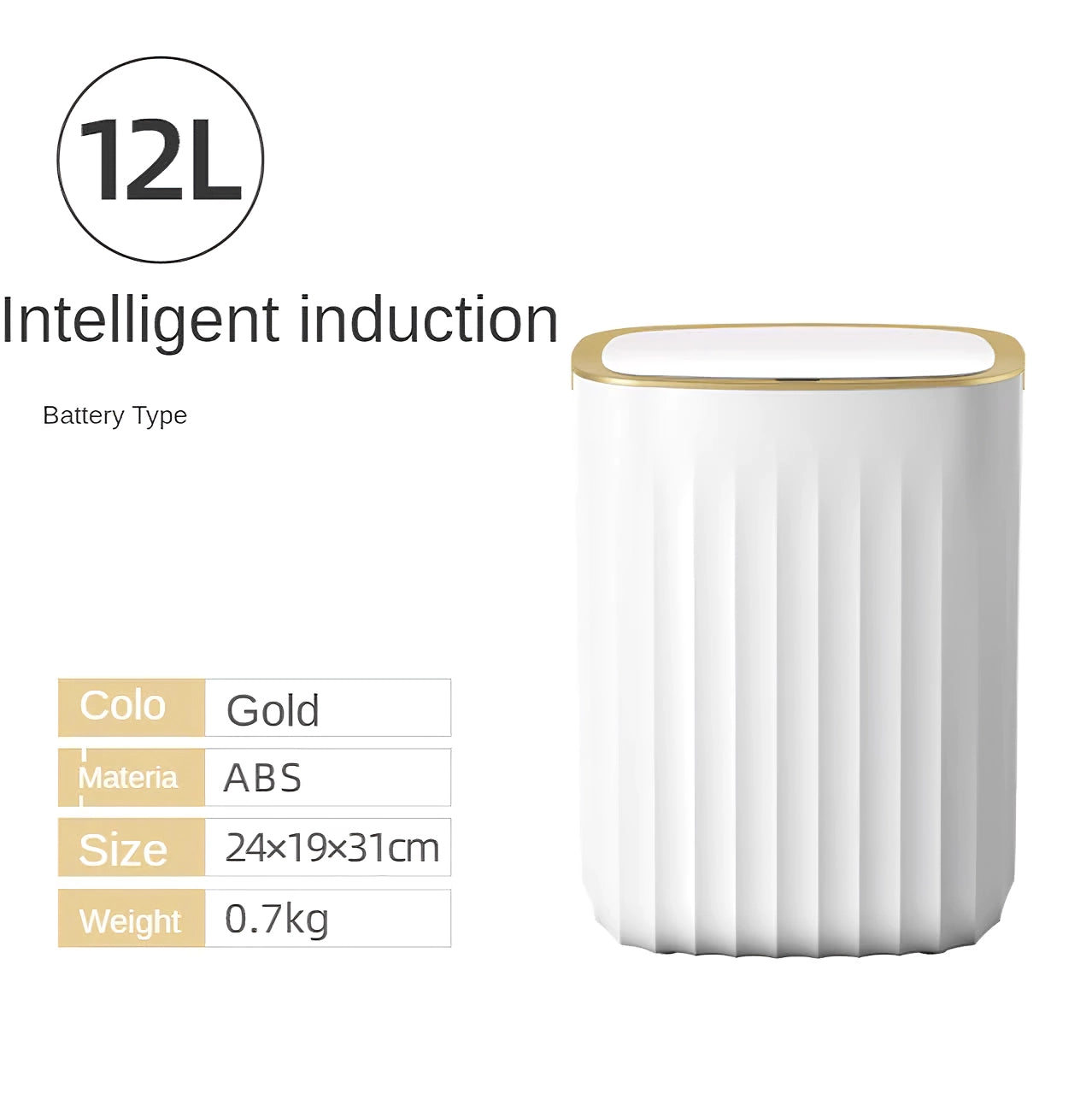 100% Happiness

30 Days Returns

100% Free Shipping
Simply place your order. Let us handle the rest.
You're in Good Hands

We aim to be transparent in our business and our goal is to make you smile. As much as possible. All the time.

Everything we do at Housepers imbibes this philosophy.

Whenever you have questions about your order, simply email us: info@housepers.com and we promise to type our reply with a smile.
Shipping Info

Don't you hate it when you reach the final page of checkout and suddenly they ask "Shipping Fees"? There's no minimums on Housepers - free shipping on all products.

Processing Time: 2-3 business days

Shipping Time: 8-15 business days

We know its a bit long - but the holiday season is super busy and you might have heard on the news that supply chain issues are happening worldwide. Rest assured, we will deliver your item ASAP.
Returns & Refunds

We offer a 30 day return policy. Not kidding. We're serious about this whole "smiles" thing. If what you buy from us doesn't bring a smile on your face, then a refund surely will ;)