Regular price
Sale price
$14.99
Unit price
per
Sale
Sold out
 Tired of pages getting floppy when you hold a book? 
This Exclusive Thumb Book Holder from Explearn Toys can help keep the pages straight when you read. 
The Wooden Thumb book holder can help you fully open the pages of the book with one hand for easy reading, so you are still free to drink coffee, cook or travel with one hand!
Suitable for both thin and thick book with glue binding. Just put it on your thumb, pick up your favorite book, and the wings will keep the book sperate.
These neat little thumb page holders are a must for any book worms who need a free hand to hold a glass of wine or a cup of tea!
They also save reading induced hand cramp!
Perfect for small to medium sized books,
They make perfect little gifts for birthdays, Christmas or just a gift……for you self
Features:
READ WITH JUST ONE HAND - WORLD WOOD CRAFT Page Holder helps you to hold the pages in your book wide open for convenient reading with one hand, so you still have a free hand for a coffee, cooking or traveling!
NEW AND IMPROVED DESIGN - Lightweight, compact and portable! Fits for both thick and thin books with glue binding! Simply slide it on your thumb, pick up your favorite book and the two wings will keep it open! Cannot be used without a thumb as a book weight!
PREMIUM CONSTRUCTION - Carefully handmade from finest natural walnut by expert artisans. Its smooth texture and ergonomic design will keep your hand comfortable and cramp-free!
AN AMAZING GIFT IDEA - Perfect gift for teachers, librarians, bookworms, bibliophiles, or anyone who loves to read books or collect novelty items.
Care instructions:
Do not leave the page holder to soak in water, wipe dry immediately

Dimensions:
height 4 cm (1.5 inch),
length 10 cm (4 inch)
diameter of hole 25mm (1 inch).

NOTE:
• Book holder should not be submerged in water, use damp cloth to wipe them.
• This item is handmade and may be slightly different in wood grain and tone from what you see in pictures, you get a unique piece!
• DO NOT WASH IN DISHWASHER
Share
View full details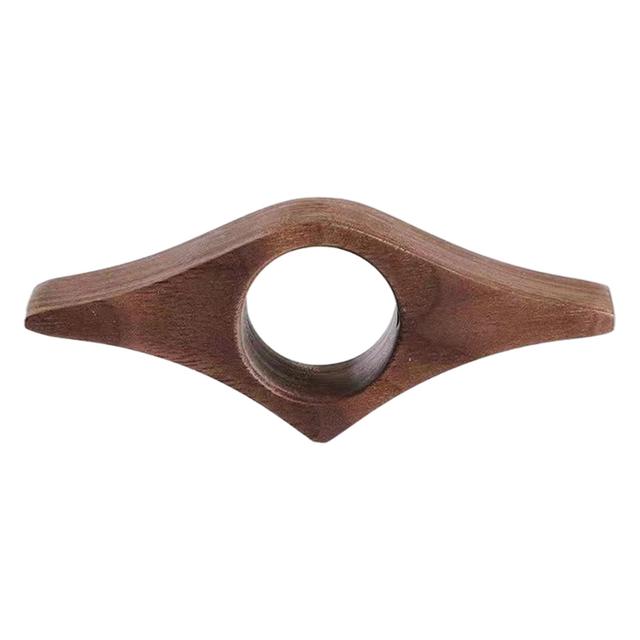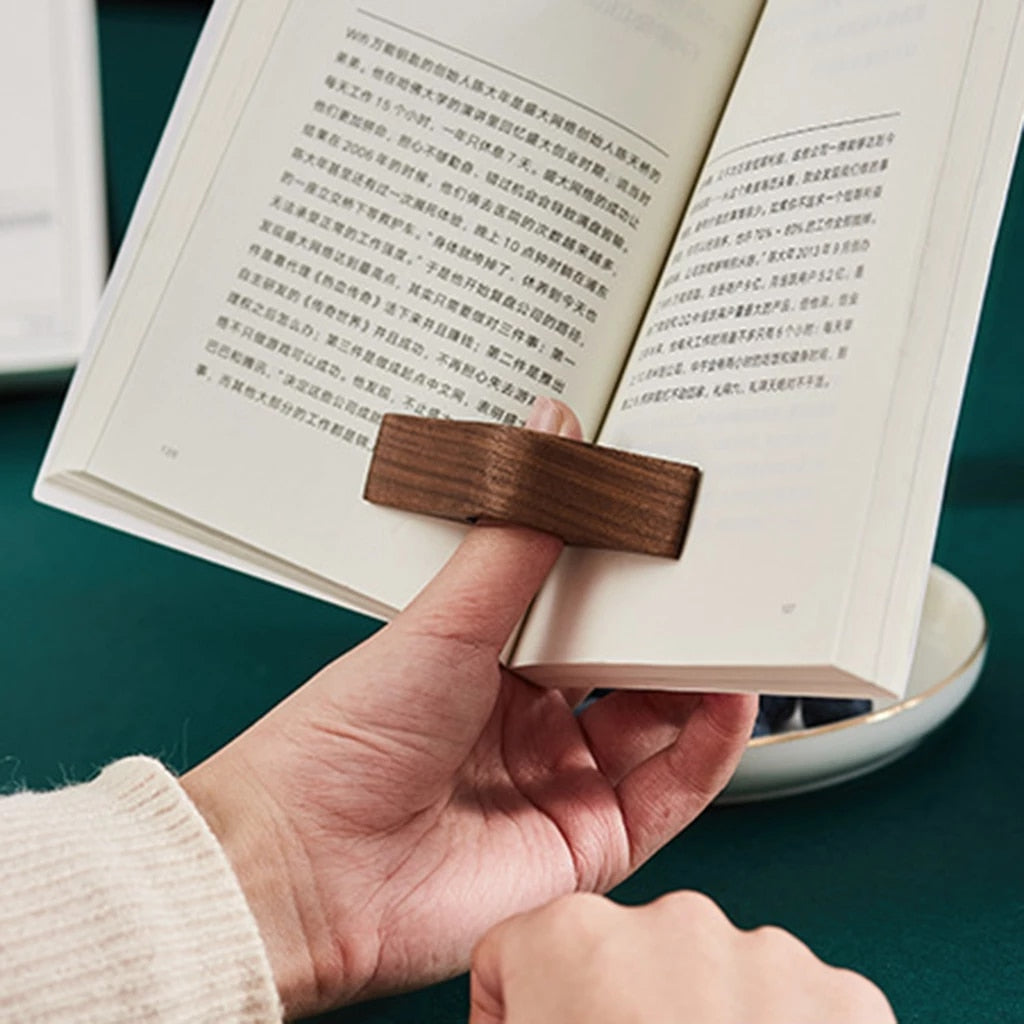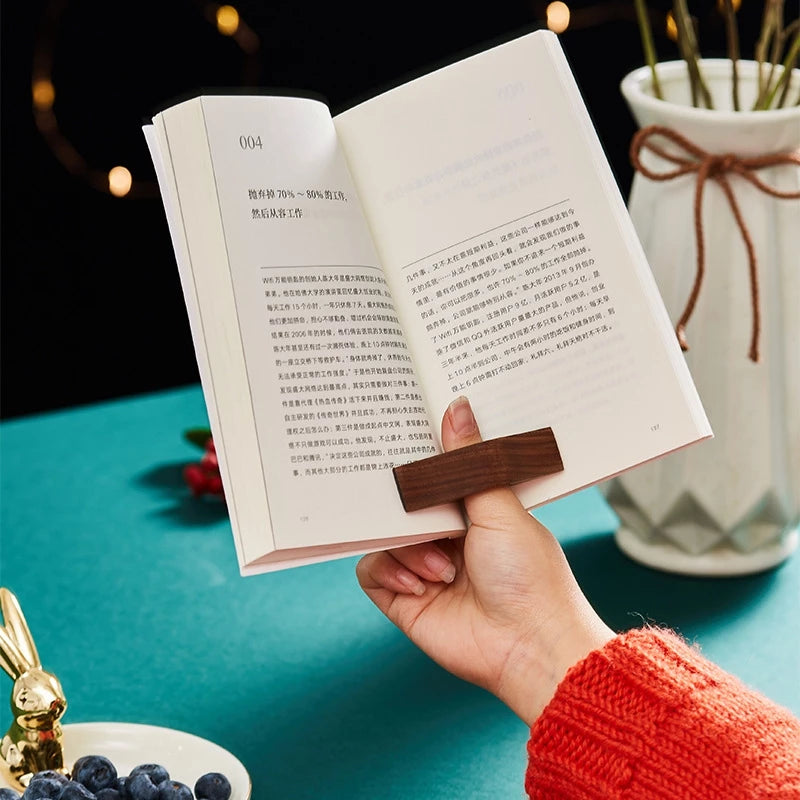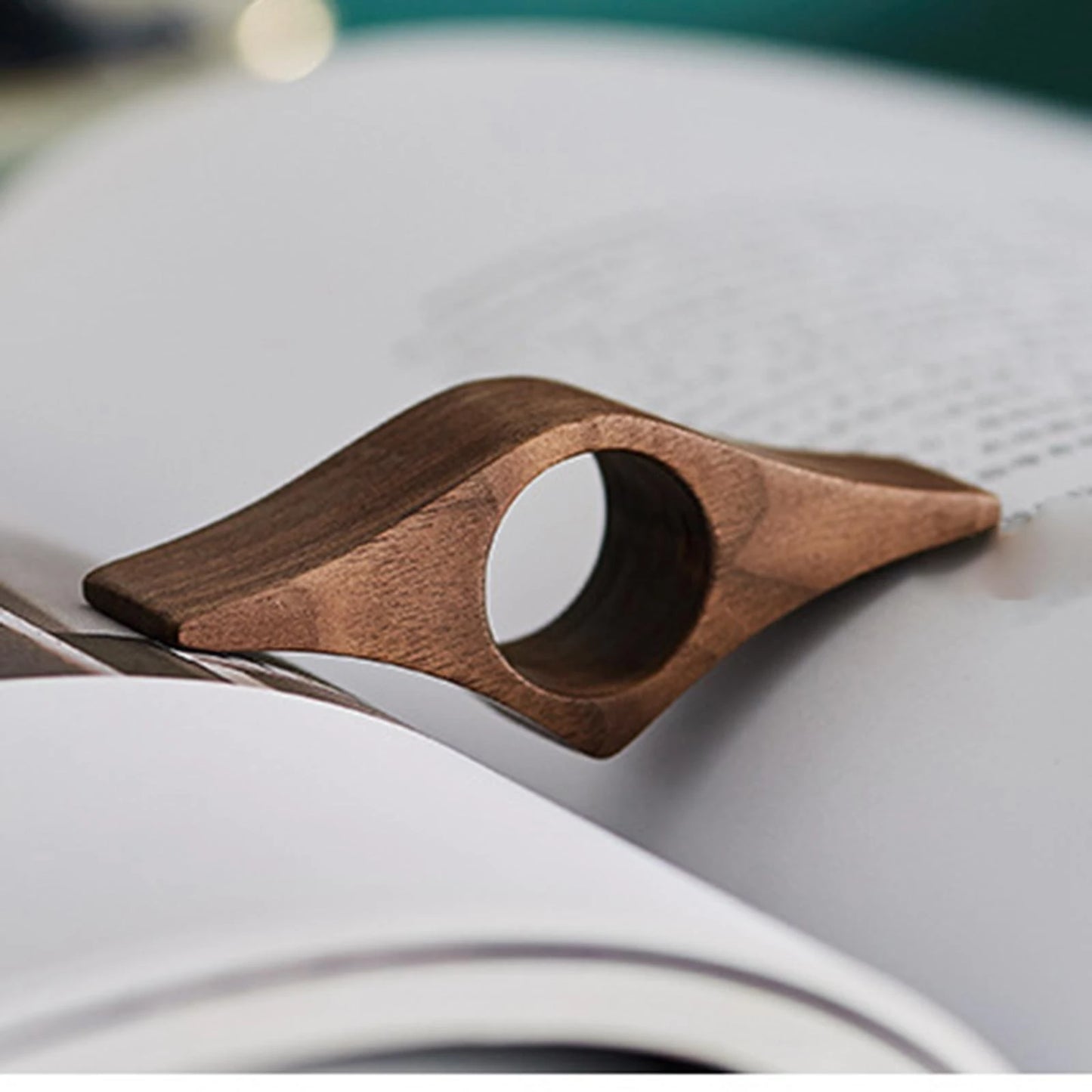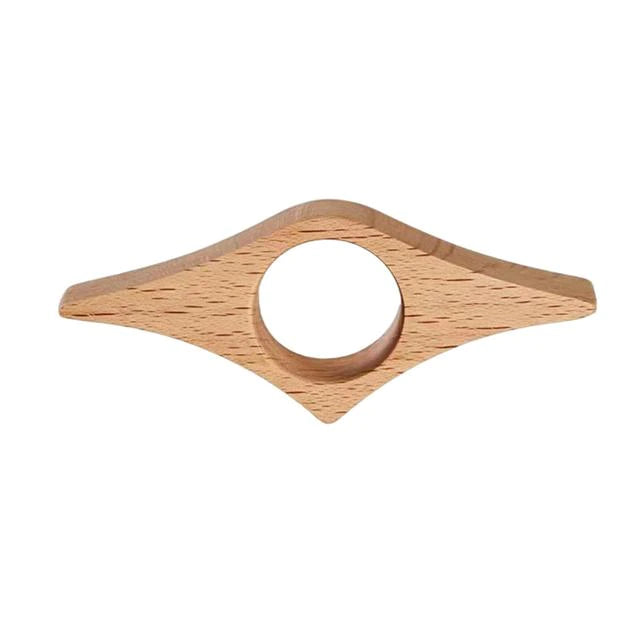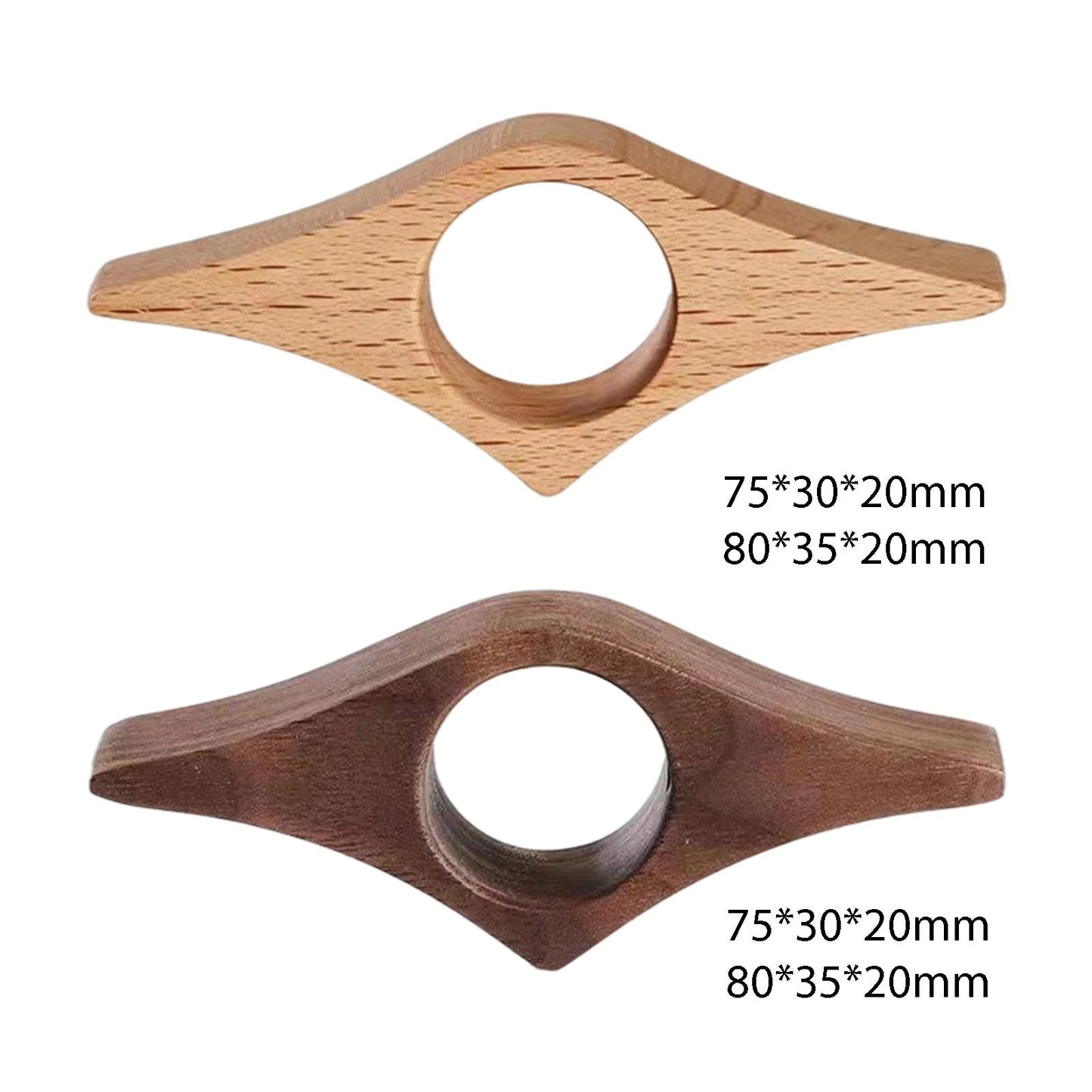 100% Happiness

30 Days Returns

100% Free Shipping
Simply place your order. Let us handle the rest.
You're in Good Hands

We aim to be transparent in our business and our goal is to make you smile. As much as possible. All the time.

Everything we do at Housepers imbibes this philosophy.

Whenever you have questions about your order, simply email us: info@housepers.com and we promise to type our reply with a smile.
Shipping Info

Don't you hate it when you reach the final page of checkout and suddenly they ask "Shipping Fees"? There's no minimums on Housepers - free shipping on all products.

Processing Time: 2-3 business days

Shipping Time: 8-15 business days

We know its a bit long - but the holiday season is super busy and you might have heard on the news that supply chain issues are happening worldwide. Rest assured, we will deliver your item ASAP.
Returns & Refunds

We offer a 30 day return policy. Not kidding. We're serious about this whole "smiles" thing. If what you buy from us doesn't bring a smile on your face, then a refund surely will ;)